THE HUMBLE PROJECT IS A NON-PROFIT ORGANIZATION, DESIGNED AS A PLATFORM FOR PEOPLE TO SHARE THEIR TALENTS TO BLESS THOSE IN NEED AND IN RETURN BE BLESSED.
"AFTER A LIFE CHANGING EXPERIENCE, I FELT IT IN MY HEART TO CREATE THE HUMBLE PROJECT. AS THE OWNER OF PRECISE BARBERSHOP IN LONG BEACH, I FELT IT IN MY HEART TO USE MY PASSION AND TALENT OF CUTTING HAIR AND GIVE BACK TO THE COMMUNITY. I AM HOPING TO EMPOWER OTHERS TO USE THEIR TIME, TALENTS AND TREASURES TO DO SO AS WELL AND GIVE BACK IN ANY WAY THAT THEY CAN." -GABE TORRES

TO FIND OUT MORE, CHECK OUT OR "CONTACT & DONATE" TAB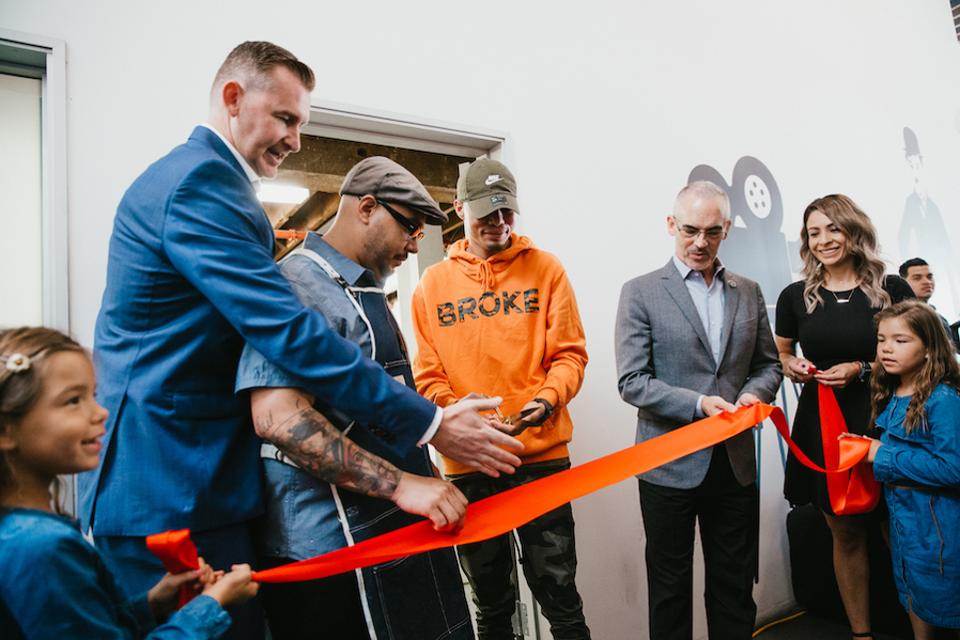 This recent Forbes article shares on our founder and how The Humble Project isn't the only why he is trying to give back!
OUR MISSION IS TO EMPOWER EVERYONE TO USE THEIR TIME, TALENTS OR TREASURES BRING HOPE AND CHANGE THEIR WORLDS!
WAYS TO GET INVOLVED:
READ ALL ABOUT OUR JOURNEY, WHAT KEEPS US GOING AND OUR MOST RECENT EFFORTS IN THE GRUNION GAZETTES "Long Beach Giving Project Begins Humbly" ARTICLE.
Click here to read the article