TESTIMONIALS
Raquel Placito
I am the creator of SHE ARISES a brand and movement that focuses on empowering other women through apparel and community.
Serving with The Humble Project is gives me an opportunity to give back. I believe serving and giving back is a fundamental part of life and we should all do it. - Raquel Placito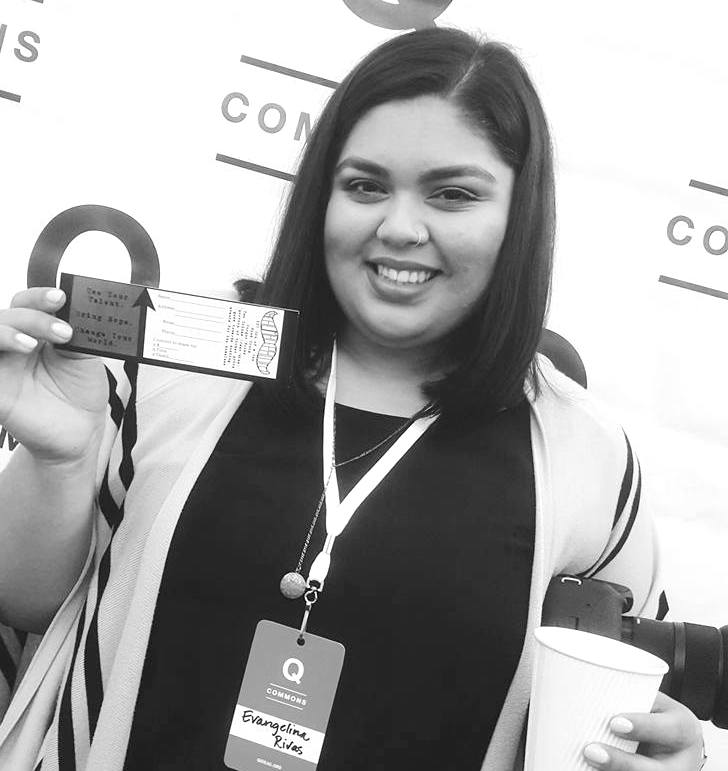 Evangelina Rivas
I'm a 22 year old freelance photographer based in Los Angeles. I enjoy photojournalistic, wedding, lifestyle, and event photography. I love to capture raw moments that tell beautiful stories.
To be involved with the Humble Project means getting to do Kingdom work. And doing Kingdom work means spreading the good news, and winning souls for Christ. - Evangelina Rivas
IG: @Evn.photography
Sam Romero
I OWN A SMALL PRINT SHOP (RED EYE MEDIA) BASED IN LONG BEACH ALONGSIDE MY BROTHER AND BUSINESS PARTNER. WE SPECIALIZE IN CUSTOM PRINTED APPAREL SUCH AS T-SHIRTS, SWEATERS, JACKETS, HATS, ETC, BUT ALSO PROVIDE SERVICES IN BANNERS, PRINT MEDIA & PROMOTIONAL PRODUCTS LIKE LANYARDS, MUGS, KEYCHAINS, PENS, WATER BOTTES, PINS.
BEING INVOLVED IN THE HUMBLE PROJECT TO ME, MEANS: PAYING IT FORWARD! LIFE HAS A WAY OF SHOWING US OUR PURPOSE THROUGH OTHERS WHEN WE LEAST EXPECT IT. SERVING OTHERS THROUGH THE HUMBLE PROJECT HAS DONE THAT FOR ME. MY MISSION IS, AS MATTHEW 25:40 CALLS ME TO DO. "WHENEVER YOU DID ONE OF THESE THINGS TO SOMEONE OVERLOOKED OR IGNORED, THAT WAS ME – YOU DID IT TO ME!" THE HUMBLE PROJECT HAS GIVEN ME A PLATFORM IN, WHICH I CAN SERVE, HELP, BE HUMBLED, AND PUT A SMILE ON SOMEONE'S FACE BUT MOST IMPORTANTLY APPRECIATE EVERYTHING IN LIFE NO MATTER HOW LOW OR SMALL WE MAY FEEL. ALL IT TAKES IS 1 SMILE TO TURN THAT AROUND! #WELIFTEACHOTHER
-SAMUEL HIDAI ROMERO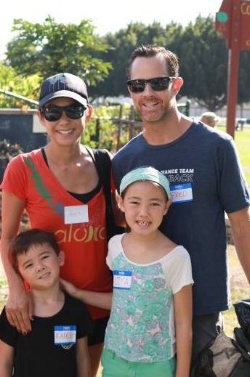 Fred Gilbert
My talent is working with teams to make them more successful. I enjoy giving of my time to help people get the most out of the life they've been given. The Humble Project is an amazing collaboration of selfless people focused on making the world a better place, one event and one relationship at a time. I've been incredibly blessed to be a part of The Humble Project. I'm constantly reminded how much joy can be brought to a recovering addict, a homeless teenager, or a sick child when a group of people come together with a common purpose to bless someone else through their time and talents. - Fred Gilbert
Sabrina Saenz
I have a husband & 5 kids ranging from 8-21 years of age (2 who are in college at CSULB) and Nancy has a boyfriend & 1 son. I am the full time partner & owner in this home based business so that I may have the flexibility to be hands on in our kids' schools/activities. Nancy is a full time insurance agent & our part time cake pop girl. We specialize in cupcakes, custom cakes, cake pops, and sweet treats for dessert tables. The Humble Project is dear to my heart because I was once a single mother who worked & raised my kids with the help of my family. Now that I have my husband to help out, I look forward to giving back to families that may not have the support & guidance that I was once able to receive. It warms my heart to be able to put a smile on a parent or child's face through my baked goods or other resources. I look forward to serving with The Humble Project Team and being more hands on during their outreach and events. - Sabrina Saenz
Thomas Navarro aka Leche
My name is Thomas Navarro aka Leche, and I work in the City of Bell. My Mother is my inspiration and is the reason behind me cutting/styling hair. She has owned and operated her salon for 20 years now and as she is preparing to retire I decided to get into the industry two years ago to continue her legacy. Having a Business Management background, I never imagined myself behind a chair doing the work. My intentions were to strictly hire employees and manage the business. Well, God had other thoughts as I fell in love with cutting and styling hair. I have great mentors who are my foundation and I'm unable to see another way to build a strong foundation without The Humble Project. The Humble Project is what I like to think as the "Action behind ones words!" We all would love to do more, and The Humble Project does more! I'm blessed, honored and fortunate to have Chris Montoya connect me with this amazing movement. -Thomas Navarro aka Leche
Tracy Colunga
We are honored and thankful to have Tracy Colunga on our team and as one of our founding members of The Humble Project Board. Her hard work and dedication to both the Humble Project and the City of Long Beach is an inspiration to everyone on the team. We would like to congratulate her on recently being named Director of the City's Innovation Team (i-team) by City Manager Patrick H. West.
Tracy has worked for the City of Long Beach since 2006 and brings more than 10 years of professional experience with the City of Long Beach, including eight years in a management capacity. She has served as the City's Neighborhood Relations Officer since 2015. Under her leadership, the City has garnered $3.1 million in federal, state, and private grants to work with residents to co-create human-centered solutions that improve safety and livability. She spearheaded the development of Safe Long Beach Violence Prevention Plan, the City's Language Access Policy implementation and most recently My Brother's Keeper Long Beach Local Action Plan implementation. In addition, she oversees the Long Beach Human Relations Commission and the Long Beach Gang Reduction and Intervention Program. She administered the U.S. Department of Justice Weed and Seed Grant for the Long Beach Health and Human Services Department from 2007 to 2012. She started her career with the City of Long Beach as the Early Childhood Education Coordinator in 2006.
I chose to be on The Humble Project Board because I believe in the vision of Gabe Torres that we can use our gifts and talents to solve youth and adult homelessness. His long range plan of opening a Barber College to train homeless youth and adults has inspired me that each of us can play a part in ending homelessness. - Tracy Colunga
Gabriela Espinosa
My name is Gabriela Espinosa. I have had my cosmetology license since 2013 and my barber license since 2015. I currently work in the city of Paramount at Beauty Essentials salon, and I absolutely love what I do! I knew I wanted to be a cosmetologist when I was 11 years old, as it is just something that I've always enjoyed doing.
The Humble Project reminds me a lot of when I used to give music lessons to kids in homeless shelters. Music and hair are my two greatest passions. The best feeling is seeing those people smile at the end of their service. They feel like a new person, and just knowing that I made them feel that way is amazing! Being involved with The Humble Project is such a blessing. - Gabriela Espinosa
My name is Erika Quiñonez I have been in this business for 13 years. I have had a passion for doing hair and making others feel beautiful since the day I assisted my aunt at 13 years old. I loved the bond and relationship she had with her clients, I now share the same with my clients. I'm not just a stylist, I'm an ear a shoulder and a friend to my clients.
I work in a salon in the city of Carson, Dolled up, along the side of four amazing hair dressers. Having the opportunity to be a part of the Humble Project made things I've only though of possible. There's only so much we can help as human beings, give money, give a hot plate or a simple prayer. But as a hairdresser, I was able to go a step deeper and talk and have a good conversation and get personal with these kids, to bring out a feeling they haven't felt in probably a while was such a gift to me. The smile on my clients at Covenant House was better than any payment.
Thank YOU for inspiring us to get out there and share our talent.
- Erika
Emily
I currently work as a Stylist in a salon on Saturdays. It means a lot to me to be part of the Humble Project. While growing up and being raised by a single mother, any type of beauty related services were considered a luxury. Through this struggle, I started doing my own hair and came to discover that I had natural talent, and now the fact that I am able to give people what I wasn't able to have growing up is so fulfilling and a blessing.
- Emily
Jesse Valentin
Well I'm 40 years of age. I'm married to my beautiful wife Marie Valentin, we have been together for eight years now thank God. We live in Carson, and we are big Steelers fans. My talent is cooking. I love to cook and there is no better feeling than watching people enjoying the food I cook. I've had my catering business for about 7 years now (thank God), and it's a blessing for me to be able to cook for people.
Helping the Humble Project is a great blessing. I have had the pleasure to donate my TIME, TALENT and TREASURES to the Humble Project and cater several of their events. Being able to help people with what I do for a living and bringing a smile to their faces is payment enough. Everyone has a hidden talent and being able to use mine to help others is great experience.
-Jesse Valentin